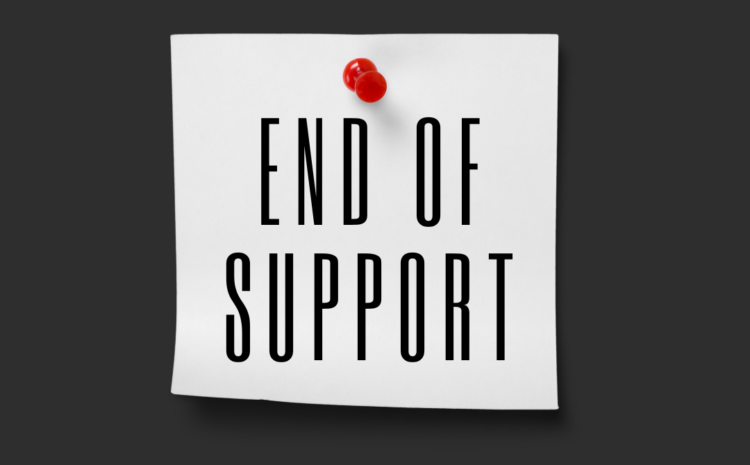 SQL Server 2012 and Windows Server 2012/2012 R2 end of support
SQL Server 2012 ended its support cycle on July 12, 2022, while Windows Server 2012/2012 R2 reached its end of support on October 10, 2023. This signifies that post these specified dates, these products will no longer be eligible for essential security patches, non-security updates, bug fixes, or technical assistance from Microsoft.
We recommend transitioning your applications and workloads to Azure for a secure and well-maintained environment. Azure SQL Managed Instance offers a fully managed and consistently updated Platform-as-a-Service (PaaS) option. Alternatively, customers can opt to migrate to Azure Virtual Machines, which includes Azure Dedicated Host, Azure VMware Solution, and Azure Stack (Hub, HCI, Edge). This migration allows for up to three years of additional extended security updates, provided at no additional cost.
For those customers who require an on-premises solution, upgrading to Windows Server 2022 and SQL Server 2019 is a viable option.
Key Dates to Remember
July 12, 2022

SQL Server 2008 and 2008 R2 Extended Security Support (ESU) updates end. SQL Server 2012 EOS.

Jan 10, 2023

Windows Server 2008 and 2008 R2 Extended Security Updates (ESU) come to an end.

Oct. 10, 2023

Windows Server 2012 and 2012 R2 end of support. Extended Security Updates (ESU) available in Azure.

Jan 9, 2024

Windows Server 2008 and 2008 R2 Extended Security Updates on Azure come to an end.
What is End of Support (EOS)?
End of Support, commonly abbreviated as EOS, is a significant milestone in the lifecycle of software, hardware, or other IT products. It marks the date when the manufacturer or developer of a product ceases to provide official support and updates for that particular product. This support typically includes crucial elements such as security patches, bug fixes, and customer assistance.
When a product reaches its EOS date, it implies that the vendor will no longer release updates or provide technical support for it. Consequently, this can have serious implications for organizations that rely on these products, as they become increasingly vulnerable to security threats and compatibility issues.
What is the difference between EOS and EOL?
While EOS and EOL may seem similar, they serve distinct roles in a product's lifecycle:
EOS (End of Support):

Support Withdrawal: EOS signifies the cessation of official vendor support. This means no more security patches, updates, or technical assistance.
Security Risks:

After EOS, the product becomes more vulnerable to security threats, as any newly discovered vulnerabilities are not patched by the vendor.

No New Features:

No new features, enhancements, or improvements are introduced after EOS.

Extended Support Options:

In some cases, vendors may offer extended support services for an additional fee, but this is not a long-term solution.

EOL (End of Life):

Product Discontinuation: EOL marks the end of the product's lifecycle, including manufacturing, sales, and distribution
No Longer Available: The product is no longer available for purchase, and its licenses may not be obtainable.
Migration Required: Organizations are strongly advised to migrate to newer products or versions, as EOL products are considered obsolete.
Legal Implications: EOL may have legal implications, such as potential non-compliance with regulations and industry standards.
How can HPSI help?
As your local trusted advisor with 30 years of applied experience in the field, we have helped countless of local companies move to the cloud. We facilitate seamless cloud migration for our clients which include:
Assessment: We evaluate your current infrastructure and requirements to formulate a tailored migration plan.
Migration:

We execute smooth transitions, whether you opt for lift-and-shift, rearchitecting, or Azure SQL Managed Instance.

Optimization:

Continuous monitoring and optimization ensure cost-efficiency and performance.

Security:

We implement robust security measures to safeguard your data in the cloud.

Support:

Our team provides ongoing support and assistance, ensuring a successful cloud journey.
To learn more about how we can help you move to the cloud, learn more here.